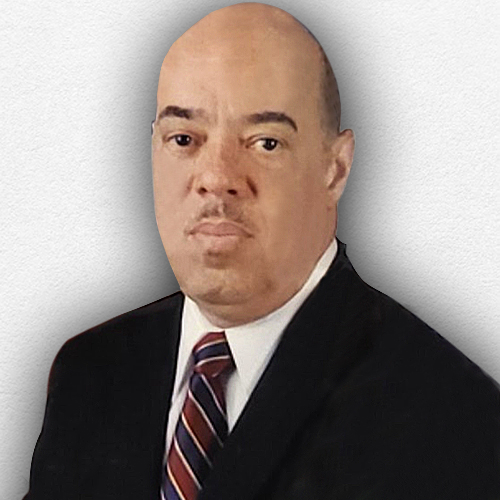 Senior Advisor to the Board
Wilbur L. Chapman's long and distinguished career in public service uniquely qualifies him to lead any law enforcement agency. Mr. Chapman served three decades with the New York City Police Department, culminating with his position as Chief of Patrol. He later went on to lead the New York City Department of Transportation as Commissioner and subsequently commanded as Bridgeport Connecticut's Chief of Police. Mr. Chapman was appointed to the New York City Police Department in March of 1968 and began his career on patrol in Manhattan's 23rd Precinct in East Harlem. 
As a Sergeant, he worked as a Patrol Supervisor in the 26th Precinct in Manhattan. Mr. Chapman rose through the ranks and upon being promoted to Deputy Inspector, he served as the Executive Officer in the Police Commissioner's Office and then as the commanding officer of the 81st and 113th Precincts. He was promoted to Inspector in May of 1991 and was assigned to command the 12th Division of Patrol Borough Brooklyn South, where his responsibilities included delivery of police services in the four Brooklyn precincts overseeing Crown Heights, Canarsie, Marine Park and East Flatbush.
The following year, he was transferred to the Department's Recruitment Section and Applicant Processing Division, where he worked diligently as the commanding officer and was credited with promulgating the most diverse list of qualified police applicants in the Department's history until that time. Mr. Chapman served as the Executive Officer of Patrol Borough Queens from November 1993 to June 1994, and then as Commanding Officer of Patrol Borough Manhattan North, from June 1994 to January 1995. He was then promoted to Chief of Patrol in January 1995. His duties included command of all uniformed and civilian personnel assigned to Patrol Services, Special Operations division and the Resource Management section. 
He was appointed Commissioner of the New York City Department of Transportation in June 1998. In August 2000, he accepted a position as Chief of Police in Bridgeport, Connecticut where he remained until January of 2005. Mr. Chapman was selected to be the Deputy Commissioner of Training for the New York Police Department in August 2007. He worked vigorously to upgrade training for uniform and civilian members of the Department. He served in that capacity until September 2011. Mr. Chapman studied at the Pratt Institute School of Architecture from 1964 to 1968, holds a Bachelor of Arts Degree in Government from Manhattan College and is a graduate of the Police Management Institute at Columbia University. Born in Bedford Stuyvesant, Brooklyn and raised in Springfield Gardens, Queens, Mr. Chapman graduated from Newtown High School in Elmhurst. He has two daughters, Leslie and Lisa, and has been an avid Jazz musician for over 40 years.
His depth of experience in conventional crime fighting and community relations is key to recruiting, educating, and forming a diverse group of police officers.