Law Enforcement Consulting & Expert Testimony
Modeled after the NYPD Internal Affairs Bureau, our consulting services are based on law enforcement best practices and governmental corruption prevention expertise.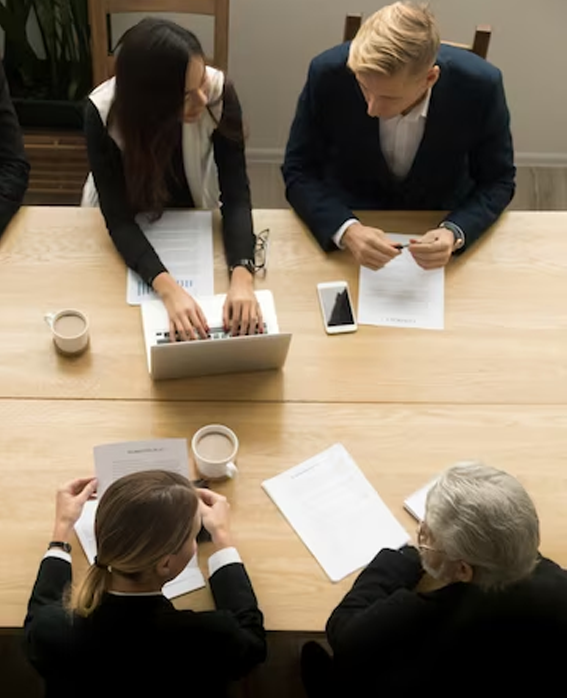 Service Description
We have successfully assisted governmental attorneys in their defense of police policies and practices. We have analyzed the actions of individual officers and, based upon national industry standards and best practices, have rendered expert opinions that led to the vindication of officers and agencies alike. We have also offered alternatives to improve services and limit liability.
We have also assisted Plaintiffs' attorneys in those instances where law enforcement personnel may have exceeded their authority and violated the rights of individuals. We provide a unique insight into the workings of law enforcement agencies.
Our approach is to make ourselves completely familiar with the case by reading all the case papers including the personnel records and disciplinary history of all persons involved. Additionally, we review all prepared reports, all departmental interview transcripts, deposition testimony, grand jury testimony, and all available audio/video evidence.
We place special emphasis on any expert reports produced by the opposing party. Then, we develop a strategy to effectively deal with contradictory expert findings. We delve into the details of the case to expose conjecture and separate fact from fiction. We assist in the determination that the findings of an outside expert may have been tailored to suit the needs of opposing counsel.
The Delta Strategic Solutions law enforcement consulting team is modeled after the NYPD Internal Affairs Bureau; we employ a multi-faceted approach to solve problems based upon tried and true practices. We strive to continually improve our techniques to incorporate the latest standards and trends in the law enforcement community.
The senior team at Delta Strategic Solutions consists of former members of the NYPD Internal Affairs Bureau and collectively possesses over 50 years of experience involving corruption investigations and prevention. We provide consulting services to sovereign nations, local, state, and national governmental organizations, and private corporations on corruption prevention and investigations.
We have implemented policies, assisted with lawmaking functions, and established corruption fighting entities to establish an Internal Affairs Bureau and/or an Inspector General's Office tailored specifically to the needs of certain sovereign nations.
Members of our executive staff were the architects of the NYPD's Internal Affairs Bureau at its inception. Today, the New York Police Department's Internal Affairs Bureau is the largest and most sophisticated corruption fighting organization in the world. There is no other internal investigative unit that comes close to the size and capabilities of the NYPD's Internal Affairs Bureau. Our Senior VP Mr. Charles Campisi has served as the Bureau Chief for over seventeen years. As a result, Mr. Campisi is perhaps the most experienced individual in corruption prevention and investigations in the world. Mr. Campisi has served as a member of Interpol's Expert Group on Corruption and the International Association of Chiefs of Police Internal Affairs Advisory Committee.
As innovators in the field of corruption prevention, members of Delta Strategic Solutions have not only developed novel strategies to investigate corruption but have also successfully implemented these techniques, effectively reducing corruption complaints. On the international stage, we have served as a member of numerous Assistance Teams sponsored by the United States Department of State and have worked with and advised foreign governments in establishing and strengthening internal controls. In addition, we have consulted with legislative bodies both local and abroad on the enactment of anti-corruption laws that would help disclose corrupt practices, set ethical standards and guidelines, and provide criminal and civil penalties for violations.
We provide a unique set of consulting services to legal professionals in the digital forensics field. With our vast amount of knowledge, experience, and expertise in the digital forensics field, we are able to provide valuable expert advice to legal professionals when the accuracy of an expert declaration or a report is in question.
What makes our services rather unique is that we become part of the legal team. As former law enforcement investigators, we have questioned thousands of suspects and witnesses and know every trick in the book. We go far beyond simply making our own analysis and writing an expert opinion. First, we make ourselves familiar with the case by reading all the case papers. Then, we develop a strategy to effectively deal with contradictory expert findings. We delve into the details of the case to expose conjecture and separate fact from fiction. We assist in the determination that the findings of an outside expert are lacking in substance or if his or her reports are self-serving.
We develop effective strategies dealing with expert reports and declarations that are made during the course of the litigation. We work with counsel behind the scenes to provide technical, investigative, and strategic assistance. Our experts can attend depositions and provide technical assistance to counsel during questioning. We will assist counsel in asking the right questions and, more importantly, continue with a relevant chain of follow-up questions.
When the timing is right, we can take a more overt role and become testifying experts. Throughout our years of conducting forensics investigations, we have gained the experience, knowledge, and credentials to serve as expert witnesses in court.
We understand what is required to create a truly effective infrastructure.
Our obligation to our clients involves selection of the most capable tools that are highly relevant for the efficient and effective operation of the organization.
We have extensive experience in using all forms and brands of computer forensic hardware and software. Having worked in the cyber investigations and computer forensic fields for over fifteen years, both in law enforcement and private practice, we have firsthand experience in what works and what does not. We are not aligned with any one developer of hardware/software. 
Our design philosophy is from the viewpoint of a commander running the particular division; we pick the tools as though we are spending our own money. We eliminate all unnecessary duplications of hardware and software and avoid products which have no practical application in real world investigations. We select tools based upon their merits and not by what we happen to sell. 
We always take into consideration the inevitable expansion of the infrastructure and design it to be fully scalable without any waste of financial or human resources.