Our cutting-edge technology can transform your videos into valuable insights, allowing you to make informed decisions that drive business success.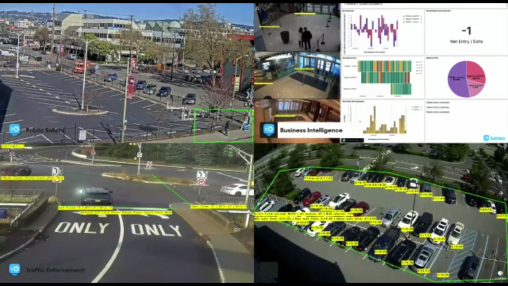 Easy to Integrate Technology
With our advanced algorithms and machine learning capabilities, we can extract relevant data from your videos, such as people counting, traffic analysis, and facial recognition.
This information can then be used to optimize your operations, improve customer experiences, and increase safety and security.
Our platform is user-friendly and intuitive, enabling you to create and deliver custom video analytics solutions in minutes.
You don't need to be a data scientist or have any coding skills to take advantage of our technology. Simply upload your videos and let our software do the rest.
Delta analytics can be used to identify potential security threats in real-time, such as suspicious behavior or unauthorized access. This can help prevent crimes and ensure the safety of people and property.
Automates many tasks that would otherwise require manual intervention, such as security monitoring and customer counting. This can save time and reduce the need for additional staff, resulting in cost savings.
It provides insights into customer behavior, such as foot traffic patterns and product preferences. This information can be used to optimize store layouts, improve product displays, and personalize the customer experience.
It automates many tasks, such as people counting and traffic analysis, reducing the need for manual intervention. This can help optimize operations and reduce costs.
Provides valuable insights into business performance, such as sales trends and customer demographics. This information can be used to make data-driven decisions that drive business growth.
By leveraging the power of video data, businesses can improve security, enhance the customer experience, and drive business growth.