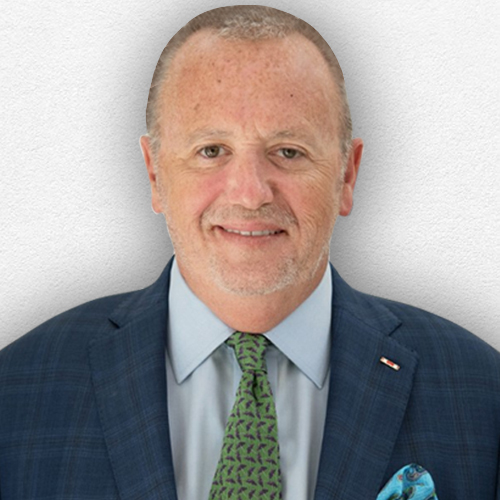 In 1997, he was promoted to
Operations Commander overseeing the Patrol and Detective Divisions. In 1999, he was assigned as the
Administrative Services Commander. He served in that capacity until May of 2000, when City Manager Bill
Harriss appointed him Chief of Police.
Sheriff Shoar is a 1987 Honors graduate from St. Johns River Community College. He graduated with highest honors in 1996 from the University of North Florida, earning a Bachelor's Degree in Criminal Justice. In 2001, he was awarded a Master's Degree in Public Administration with highest honors from the
University of North Florida. Sheriff Shoar is a member of several academic honor societies including Phi Kappa Phi and the Golden Key National Honor Society. He has served as an adjunct professor at St. Johns River Community College and Flagler College in St. Augustine, Florida.
In 2005, Sheriff Shoar was awarded an honorary Doctorate of Law degree from Flagler College. Also in 2005, Flagler College created the David B. Shoar Award for Academic Achievement to recognize the graduate of the Public Administration Baccalaureate Degree program who maintains the highest grade point average. Sheriff Shoar worked with Flagler College to create the Public Administration baccalaureate degree program for working professionals in 2003.
Sheriff Shoar retired from the St. Augustine Police Department in 2004 after being elected to serve as Sheriff of St. Johns County. After re-election in 2008 and 2012, Sheriff Shoar was elected to his fourth and final term as Sheriff in 2016. Shoar is a 1998 graduate of the 193rd session of the FBI's National Academy, a 2003 graduate of the 46th session of the FBI's Law Enforcement Executive Development Seminar (LEEDS), and a 2004 graduate of the 35th session of the Chief Executive Seminar sponsored by the Florida Criminal Justice Executive Institute. He holds memberships in numerous clubs and civic organizations, including the Veterans of Foreign Wars (Lifetime Member), Ashlar Lodge #98, Police Executive Research Forum (PERF), International Association of Chiefs of Police (Lifetime Member), National Guard Officers Association, Florida Sheriffs Association, Florida Police Chiefs Association, and the Northeast Florida Law Enforcement Executives Association.
In 2014, Shoar was elected by his fellow Sheriffs to serve as President of the Florida Sheriffs Association. He has served on a variety of advisory boards including the University of North Florida's Institute of Government and the St. Johns County Chamber of Commerce. He has also served on the Board of Directors of EPIC Behavioral Healthcare in St. Johns County
His depth of experience in conventional crime fighting and community relations is key to recruiting, educating, and forming a diverse group of police officers.